Homes for Sale in Longview, TX
Below you can get real time homes for sale in Longview.
To get more information just select the home that looks like it might work for your family. That will give you options to see more photos, view detailed information, see virtual tours or book an in person appointment. We would be happy to get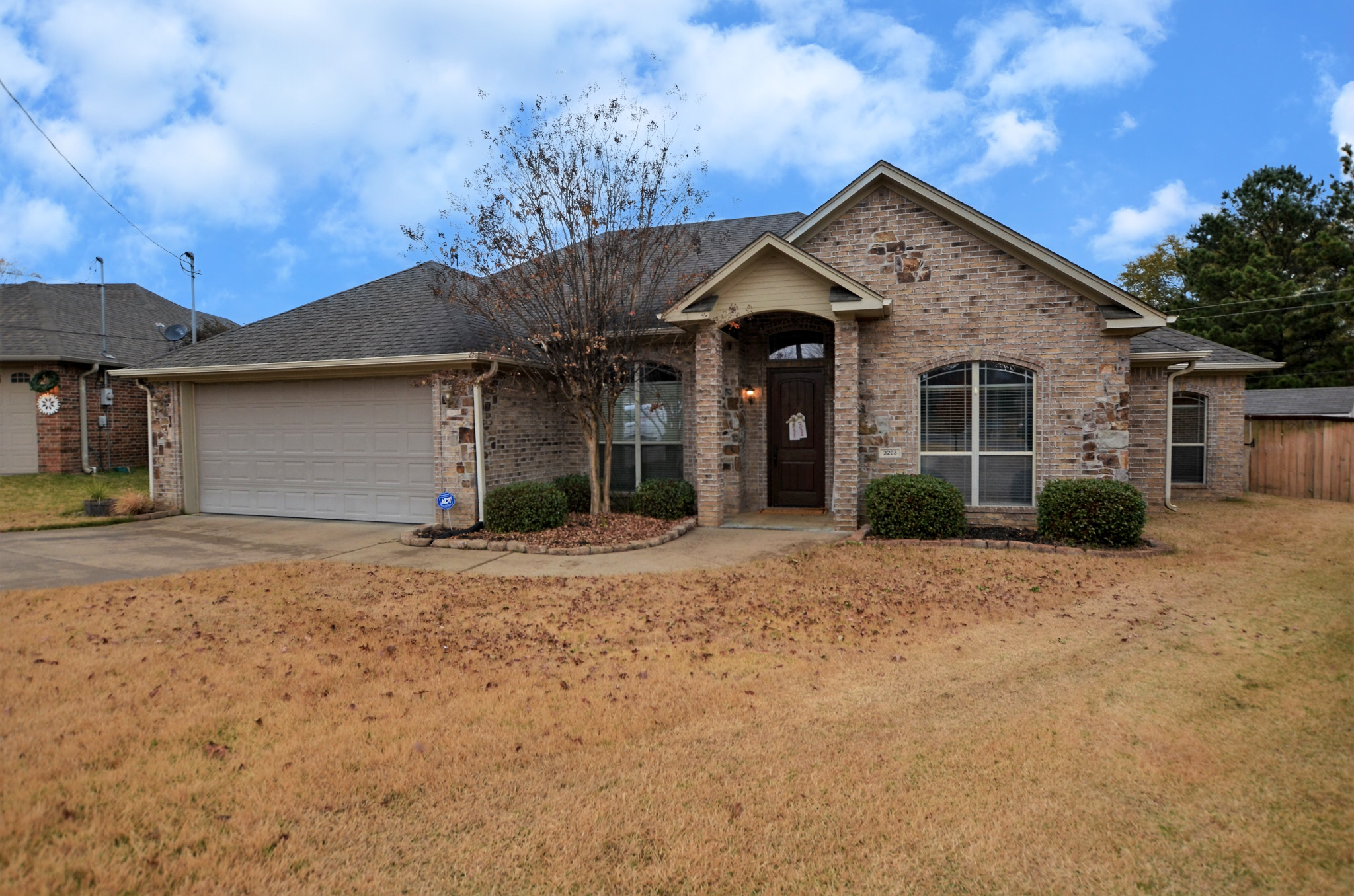 you more information including seller's disclosures, survey and more. Just let us know how we can help with your home search.
And, for your convenience, feel free to register for a free account to receive email alerts whenever new Longview listings come on the market that match your specific criteria. You can get an alert the second a new listing matches your criteria so you do not have to waste hours looking for a home on your own. Let our technology work for you!
Below are all the Longview Homes for Sale and Real Estate
Search Longview Neighborhoods
Homes for Sale in Longview
December 10, 2023
Relcoating to Longview, TX
Longview, Texas is a city located in the northeastern part of the state. It has a population of around 80,000 people and covers an area of around 35 square miles. The city is known for its rich history, cultural attractions, and outdoor recreational opportunities.
The city of Longview was founded in the 1870s and was named for the long views of the surrounding countryside. It quickly grew into a thriving community, thanks in part to its location on the Texas and Pacific Railway. Today, Longview is a bustling city with a strong economy and a diverse population of about 82,000.
One of the most popular attractions in Longview is the Longview Museum of Fine Arts. The museum features a wide variety of artworks, including paintings, sculptures, and decorative arts. Visitors can also enjoy the galleries, lectures, and special exhibitions that the museum hosts throughout the year.
Another popular attraction in Longview is the Longview World of Wonders Science Museum. The museum is dedicated to science education and features interactive exhibits, hands-on activities, and live demonstrations. It is a great place for families and children to learn about science and technology.
What Do Locals Think of Longview?
"I was born and raised in the City of Longview located in East Texas. I honestly don't have complaints about the city because everything you need is here for example, grocery stores, hospitals, and shopping outlets. The community here is very welcoming, they want to make you feel like you're a part of the family, and by doing so the city does special events whether it's because of holidays coming up or simply celebrating new openings within the city since it is growing every day and everybody is invited to join and celebrate as one."

"Longview is a thriving community with opportunities for anyone to thrive. If you like music there are places to both listen and play music. If you like dancing, there is a dancing place. Longview is continuing to grow in both businesses and people- widening the cultural and social advancements. Very family friendly town with lots of things to do with any ages." - Niche.com
Is Longview TX a Good Place to Live?
Longview, Texas, offers a compelling blend of suburban comforts and community appeal that makes it an attractive place to call home. The dense suburban feel prevalent in Longview provides a welcome respite for individuals and families seeking a more tranquil and less bustling environment compared to larger cities. This atmosphere fosters a sense of relaxation and allows residents to enjoy a slower-paced lifestyle.
However, it's essential to keep in mind that whether Longview, Texas, is a good place to live can vary greatly depending on individual preferences and priorities. Some factors to consider when evaluating the suitability of Longview as a place to live might include:
Job Opportunities: Availability of employment in your field and the overall job market in the area.
Cost of Living: The affordability of housing, groceries, utilities, and other essential expenses.
Cultural and Recreational Activities: Access to cultural events, restaurants, entertainment, and recreational facilities.
Crime Rates: Safety and crime statistics in the area.
Climate: Climate preferences, as Longview has a humid subtropical climate with hot summers and mild winters.
Community and Lifestyle: Whether Longview aligns with your lifestyle, interests, and values.
Ultimately, what makes Longview, Texas, a good place to live will depend on your specific needs and priorities. It's advisable to visit the area, do thorough research, and, one of my favorite things to do is speak to locals and see how they really like living here.
Longview TX Schools
Longview is also home to several parks and outdoor recreational areas. The most popular of these is the Mobberly Athletic Complex, which features baseball and softball fields, soccer and football fields, and a playground. Other popular outdoor areas include the Maude Cobb Convention and Activity Complex, which features a large outdoor pool, tennis courts, and a fitness center. Longview is also home to the Longview Independent School District with over 8000 students.
Longview is also known for its vibrant downtown area, which features a variety of shops, restaurants, and other businesses. Visitors can stroll through the streets, browse the stores, and enjoy a meal at one of the many restaurants. The downtown area is also home to several festivals and events throughout the year, including the Longview International Festival and the Great Texas Balloon Race.
Overall, Longview is a great place to visit for people of all ages. With its rich history, cultural attractions, and outdoor recreational opportunities, there is something for everyone to enjoy. Whether you're looking for a day out with the family, a romantic weekend getaway, or an exciting adventure, Longview has it all. If you are looking for a new home you can start searching for Longview home for sale.
Contact Your Longview TX Realtor