Dropping Mortgage Rates in East Texas?
Posted by Ben Burks on Monday, December 19, 2022 at 2:39:39 PM
By Ben Burks / December 19, 2022
Comment

If you have watched the news over the last few months mortgages rates have been making headlines for their rapid climb. Early in 2022 we were at historic lows and they rapidly rose. The economy has shifted which has led to a drop in interest rates but that has not been making news headlines.
National mortgage rates dropped to 6.31% this week with Legacy Mortgage here locally being able to lock in some homebuyers under 6%! This is a huge drop from when interest rates topped out at about 7.5%.
What does that mean for you? Well mortgage rates are one of the biggest factors is your home purchasing power.
Nationwide the median priced home is about $379,000 and it is a little bit lower than that in the Tyler or Longview areas. If you had a budget around $2600 per month the chart below gives you a good idea of how the mortgage rate can impact your purchase.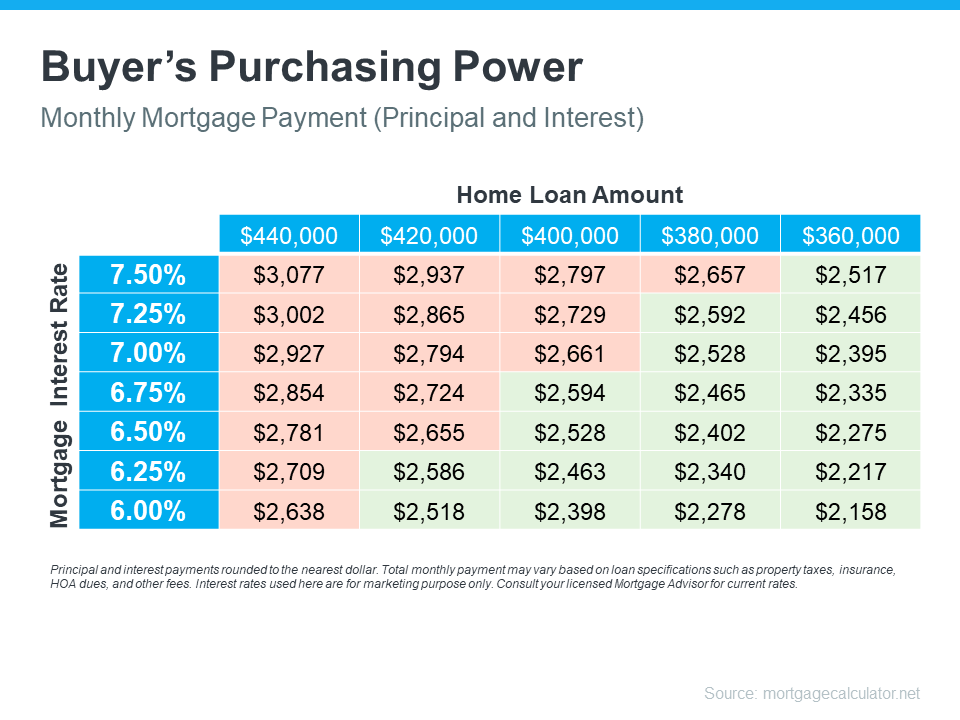 This recent drop in mortgage rates of 1.5% makes right now a much more appealing time to purchase. We would love to have a home buyer strategy session to see how we can help in meeting your families real estate goals. Mortgage rates change everyday so we would love to sit down and discuss options with you.