Benefits of Homeownership
Posted by Ben Burks on Friday, October 7, 2022 at 11:46 AM
By Ben Burks / October 7, 2022
Comment
What are the benefits of homeownership?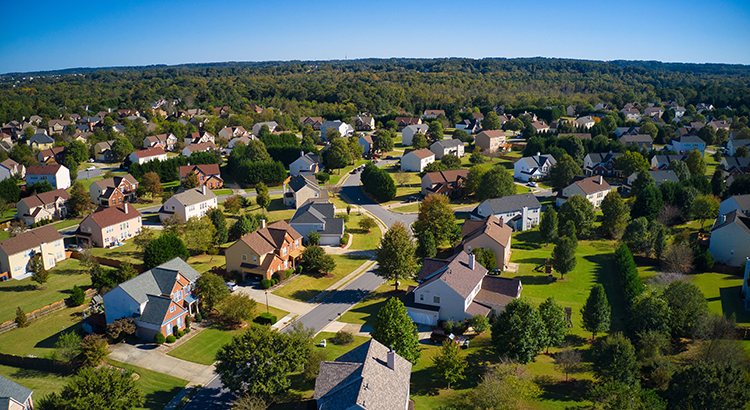 Recently we have had a cooling housing market and an increase in interest rates leading some people to ask: should I still consider buying a home this year? The current situation might looks like it has a long of challenges but if buyers have a long-term perspective there are a lot of benefits to buying a home now.
If you look at people who bought a home 20 years ago or even 5 years ago very few of them would regret that decision. Why is that? It is because the equity gain associated with real estate is one of the largest indicators of long term wealth.
The National Association of Realtors (NAR) explains:
"Home equity gains are built up through price appreciation and by paying off the mortgage through principal payments."
Below is some information looking back on what has happened over the last few years and decades.
Home Price Growth Over Time
Home price growth has slown down this year but below you can see just how much homeowners have benefited over the last 5 years.. This map draws data from the Federal Housing Finance Agency (FHFA) to give you a good idea of the impact home price growth can have on your net worth.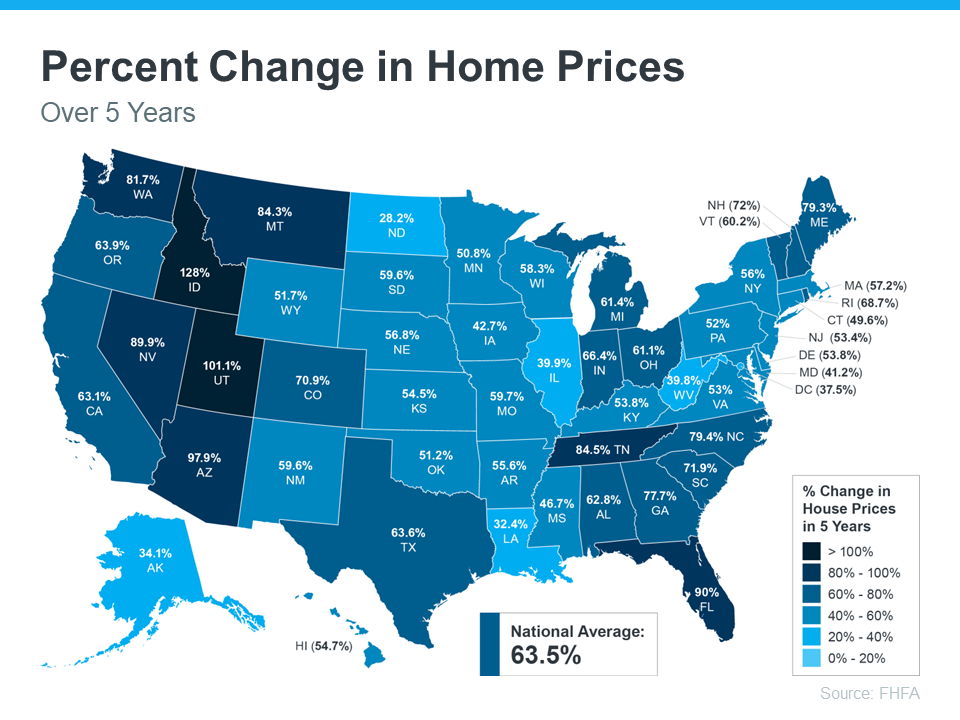 You can see that percentage wise home prices nationwide grew 63.5% with Texas staying right around the national average which has been great news for Tyler and Longview homeowners.
The last chart gave you a good idea of what can happen over a short period of time as a homeowner. If you have a longer time horizon the financial impact is even greater: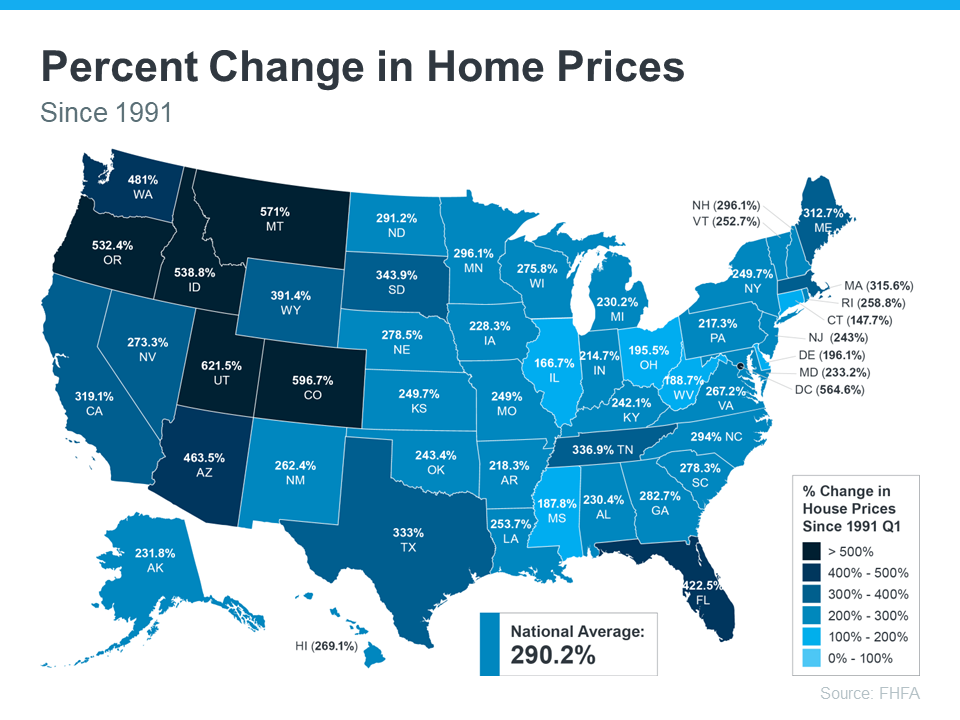 Over a 30 year span home prices rose by 290%! Texas outpaced the nationwide average with a gain of 333% which means Tyler and Longview homeowners had even more benefit.
Home prices do vary from state to state but nationwide this impact has been felt in every state. Looking back anybody who purchased a home in the Tyler or Longview areas had made huge gains over the last few years.
Even though the market has been cooling, experts still say home prices are still expected to rise nation wide in 2023. That means that in most markets it is still looking like there will be increases in home prices even if they are not increasing at the rapid pace of the last couple of years.
The other option to buying is to lease a home and there are definitely situations where you should be looking to rent. The biggest downside to renting is that there is no chance at a long term financial gain. The only person making a long term financial gain is the landlord.
Bottom Line
The shifting market should not deter you from your home purchase if you have a long term horizon. We would love to help with your home search and give you up-to-date information on the exact area you are searching in. You can connect with The Burks Team at 903-561-2600