A Guide to Home Renovations in Tyler Texas
Posted by Ben Burks on Tuesday, November 21, 2023 at 9:05:50 AM
By Ben Burks / November 21, 2023
Comment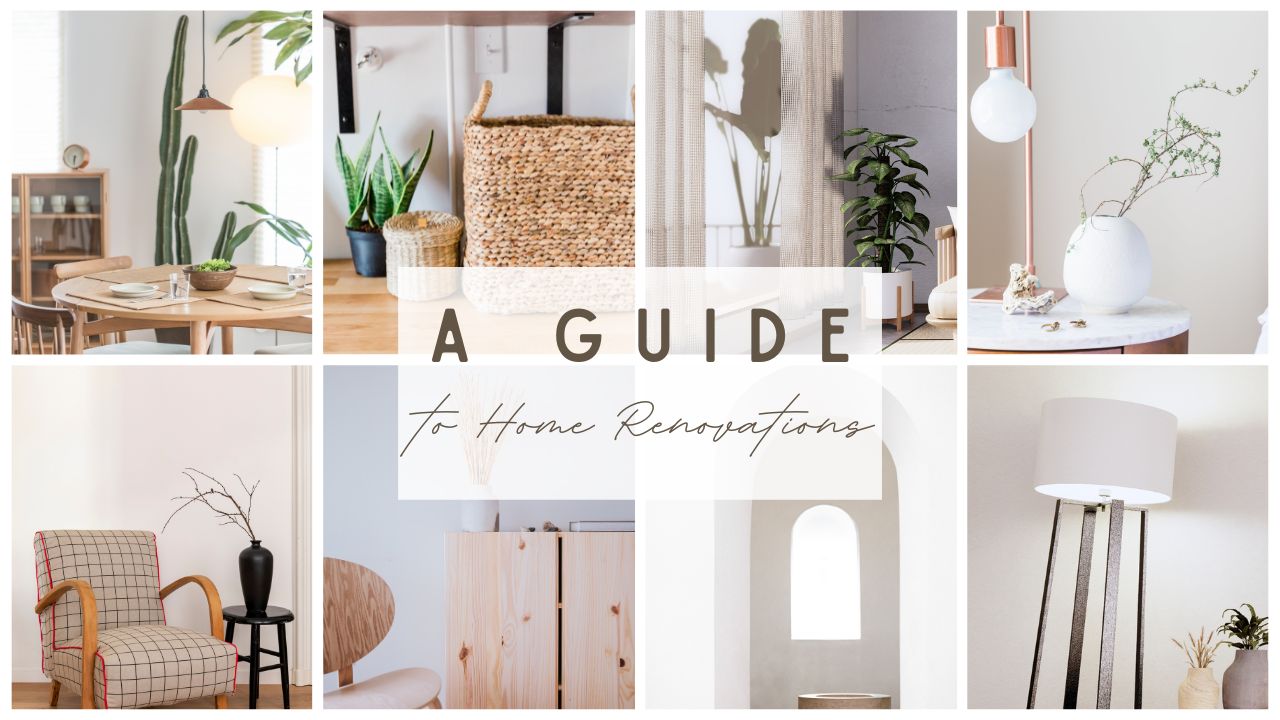 First Steps to a Home Renovation in Tyler, Texas
When it comes time to renovate your Tyler, Texas home, it can be an exciting time, as there will be a new and improved living space on the horizon. Launching the process can be a daunting task, which is why we came up with some good first steps. Continue to read to find a complete guide to renovating your home. And click here if you think you'd like to prep your home for sale.
Determine Your Budget
Setting aside a large sum of money that should remain untouched is not an easy thing to do. When it comes to calculating a renovation budget in the beginning phase of your project, this step may help keep you focused by the time the renovation revs up. This can also help you determine the scope. A good example of this may look like this, will I only be renovating the bathroom tiles, or will I also be replacing the tub? It is important to draw up a list of what you care about the most, especially when it comes to being cost-effective or willing to sacrifice cost for long-lasting quality.
Create a Plan
It is always important to go into a project as big as a renovation with a plan, so you can evaluate risks while gathering all the necessary paperwork, and thinking of backup plans in case your major one falls through. A great example of this can look like, how and when will the construction materials be delivered and where will they be stored. Depending on where you live in Tyler, Texas, this can be a bit tricky.
Understand Your Timeline
Home renovations can tend to require board approval, permits, and procurement of materials. Sometimes this can take weeks or months. Because you don't know exactly what you may find behind those prewar walls, getting educated and staying up to date on your space can make the experience less stressful.
Planning a Family Home Renovation
Renovations can be tough things to work and live around with your family. Disruptions and a lack of continuity, not to mention the overall mess, can be stressful and drive everyone in the shared home crazy! Continue to read to find some tips for keeping the family safe and sane.
Carve Out a Living Space
Depending on the overall size of your project, you may more than likely have to make adjustments to your lifestyle to create livable zones for your family, something that can be challenging in a smaller Tyler, Texas home. Reno-veterans have found it useful to invest in a mini fridge or a slow cooker. If it is possible, try dedicating a single bathroom to your family and another to anyone helping with the construction. You can also invest in temporary zipper walls to shield your family from the worksite to reduce the amount of dust filtering into your living quarters.
Keep the Family Safe
You should always follow protection guidelines to ensure that the materials (i.e. paint, waterproofing, etc...) are safe and appropriate for the space. It is crucial to take all safety protocols including masks and make sure to let the people (especially kids) know which areas in your home are off-limits.
Clue in the Kids
There may be a lot of questions and surely some confusion from the kids, especially young ones. It is important to explain things to them so they can understand what is happening and they can share the excitement with friends and family. Something that can help them feel relevant and engaged is by documenting the process which can be a way to make parents' life easier.
Stick to the Plan
It may be tempting to come up with new ideas, but it is best to stick to the plan. There are already so many factors that go into your project, from design to procurement to labor, it is important to continue with the flow after the flow is established. If you change your mind during the process, it can increase the timeline.
In conclusion, embarking on a home renovation project in Tyler, Texas can be both exhilarating and challenging. By following the initial steps of budgeting, planning, and understanding the timeline, homeowners can lay a strong foundation for a successful renovation journey. When it comes to family-oriented renovations, creating designated living spaces, prioritizing safety, and involving children in the process can help maintain harmony during this transformative period. Lastly, adhering to the established plan is key to ensuring the project progresses smoothly and stays on track. With these considerations in mind, Tyler homeowners can look forward to the ultimate reward of a revitalized and improved living space that meets their unique needs and preferences.