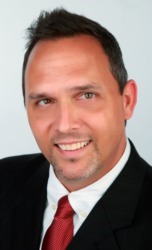 Real Estate License:
673574
I was born and raised in Austin, Texas where my family has been in Real Estate for over 50 years. I grew up helping my family manage their rental properties before heading off to College Station and attending Texas A&M University. During undergrad and graduate school at Texas A&M, I used the skills I had learned in my family's business by remodeling homes in the Bryan/College Station area in order to pay for school.  After earning a Masters degree in marketing at Texas A&M, I moved to Tyler for employment at a non-profit organization in 2005.
In 2016, I decided to change careers and began working for The Burks Team at RE/MAX Professionals. Because of the training and resources I have at The Burks Team, I quickly became an expert in helping BUYERS  and INVESTORS find the perfect home or property and negotiating the terms of the contract in order for my clients to WIN in this competitive climate. 
In my spare time, I actively watch and participate as my kids play in team and individual sports. During the Fall you will find me watching Aggie Football on Saturdays, in the spring on a golf course, and in the summer behind a boat skiing, wakeboarding or barefooting!