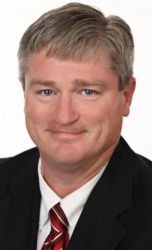 I was born and raised in the East Texas area and have lived here all my life.
I graduated from UT Tyler with my Bachelor degree in 1987 and received my Masters degree in 2002 from Texas A&M at Texarkana. I spent 27 years in the public education system at various schools throughout the area. During my time in the school system I was a teacher/coach and later moved into administration.
My wife works in the education system and we have been blessed with two beautiful daughters.
In my spare time I enjoy playing golf, watching football and home flipping shows.
I enjoy helping people and take great pride in helping you find your dream home. I look forward to working with you.